Passive indicators, aka status icons, give you information about your device so that you can check the status of things without an interruption. They communicate information using icons, color, and lights. Many are built into the main screen, and are always in the same spot. The defining characteristic is that they give you information when you look for it, so notifications and alerts are not passive indicators.
Check out this screenshot of a smartphone for some examples: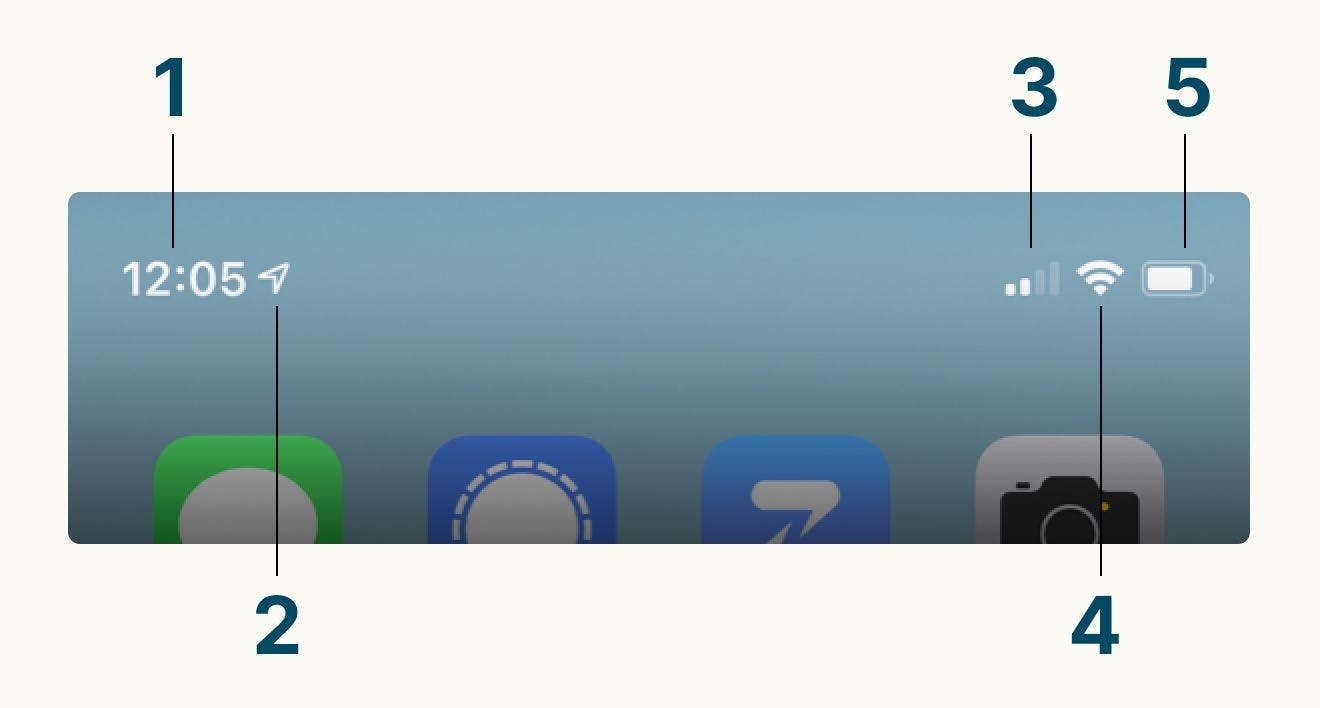 What time is it? The main screen always shows the time.
Is my location being collected? The location indicator tells you if your location is being used and depending on your phone might encode additional information about how it's collected.
Why is this video call breaking up? Check the strength of your cellular service: 1-4 bars to indicate the strength of your connection.
Am I on the WiFi? Check the WiFi icon. Connected and not connected, and also strength: 1-4 bars to indicate the strength of your connection.
How much battery do I have left? A battery shaped icon to indicate battery level from full to empty.
Relevant to our quest to know more about data and how it's used, it's important to know about passive indicators related to security and privacy. On smartphones a location icon appears when an app requests the device's location. On laptops with a built-in camera there's usually an LED light that shines green when the camera is in use. And your web browser will show a padlock icon near the URL when the site you're on is using encryption to deliver content and request input.
Take a few minutes to learn about the passive indicators, aka status icons, on devices you use regularly. Here's a guide for Apple's iOS and a guide for Google's Android.